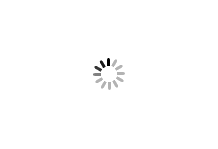 VR in Competition
480 min. | Dialogue Language: English
F*ck reality! Virtual Reality is the thing of the future! This year's VR Competition will show you how diverse VR can be. VR projects don't always need to be hyper-spectacular and futuristic. One of the often overlooked powers of VR is that it can also be subtle and very human. It immerses us, intimately, sometimes absurdly, into familiar and unfamiliar situations. Explore the incomparable variety of Virtual Reality in Kaboom's Official VR Competition 2022.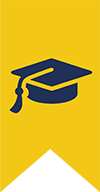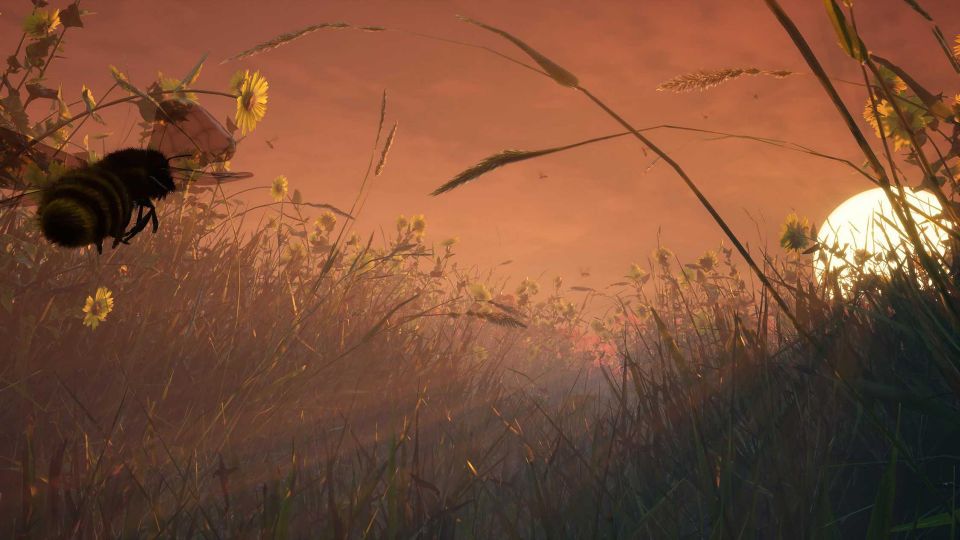 Beeing
As climate change, environmental protection and sustainability dominate media and political affairs, the demand for increased use of public transport instead of cars is obvious. That's why Beeing takes its users on a fantastic train ride that far exceeds the experience of a normal train ride. You will even find yourself on the back of an insect after the train disintegrates... The project intends to address the strong impact of humans on the environment and its ecosystems.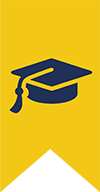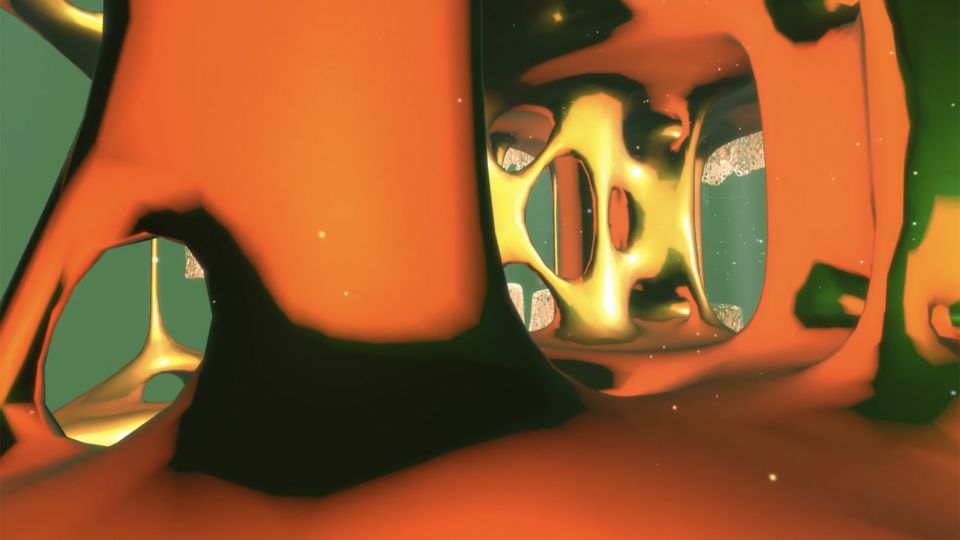 Can Be Reclaimed
Can Be Reclaimed is a collaborative work intended as exploration inside the body of a lifeform neither organic, vegetal or mineral - a confusing space, inhabited by confusing shapes. Using techniques intended to mimic fungal growth, the project is an experience like no other. The song that ties it all together is based on a pulse, not clearly a heartbeat, not clearly an acoustic drum. It's driven by the intimacy of a voice, each word colouring the whole scene like a surrounding force. Each musical sequence creates its own reactions, its own narrative, each sound connected in some way or another to a light pulse, a movement, a colour, or a swirl.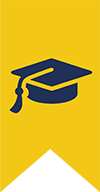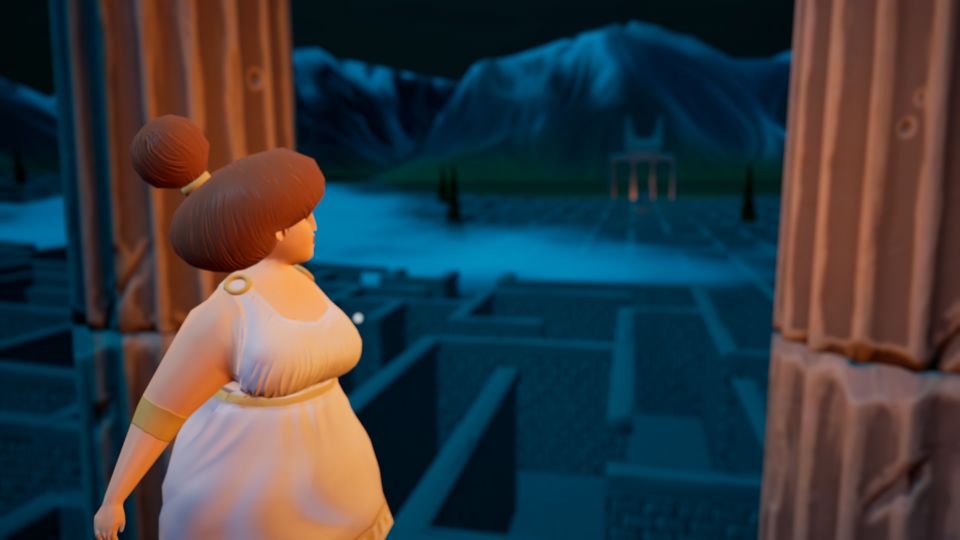 Lavrynthos
/
Fabito Rychter
/
Amir Admoni
22 min.
A humorous take on a 3000 years old myth, updating it with themes and topics that arre relevant in this day and age? And in VR?! We'll take it!
Lavrynthos places you at the heart of the labyrinth of Crete to tell you the story of the unlikely relationship between the Minotaur and his next meal: a girl named Cora. This VR messes up with your sense of direction, space and balance and aims to connect with people that might have felt lost in the last couple of years.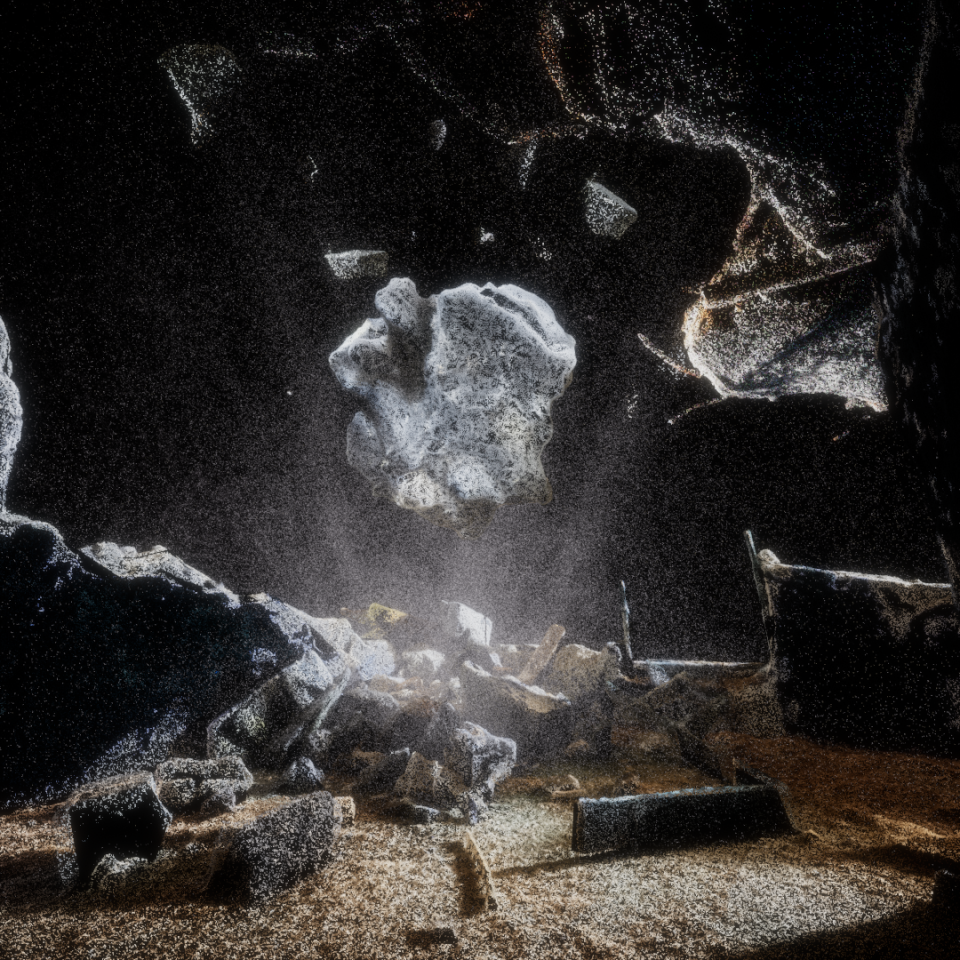 Nowhere
Nowhere (Nergens) takes you on a hypnotic journey where time fades away and the laws of space become obsolete. Get lost in infinite melodies and immerse yourself in incomprehensible spaces, where curiosity is your best compass.
Inspired by Fernando Pessoa's poetry, Nowhere is a Virtual Reality Opera in three parts in which music and VR take you to a fascinating in-between space. Between being and non-being. Between human and technology. Between reality and chaos. Between grip and surrender.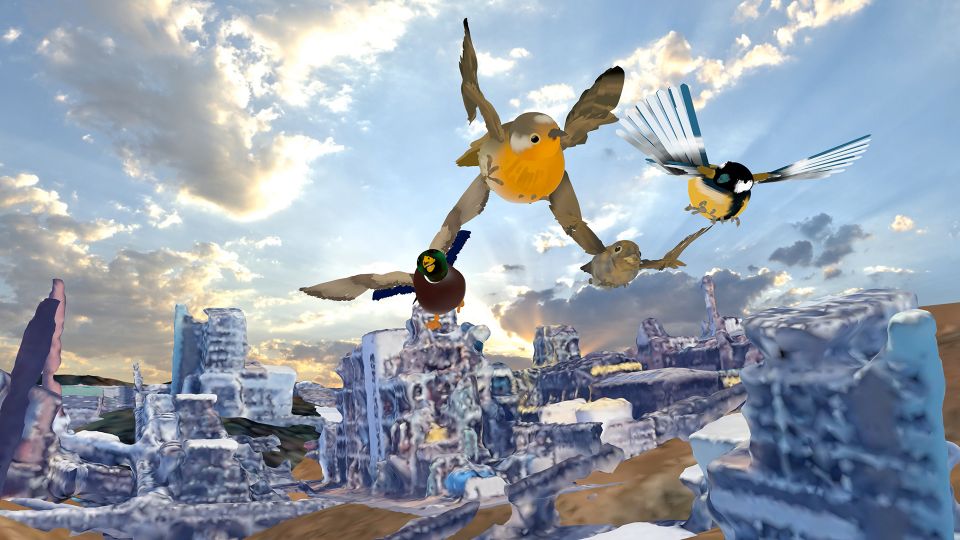 SWARM
Fly baby fly!
Swarming is a behavioral phenomenon to survive, but more than often, it is a prelude for extinction. Fly with the flock as they travel from Germany, over the Alps, to the Mediteranean Sea. Small birds migrating over exhausted and exploited landscapes. Robins, tits and sparrows do not usually migrate this far, but in a near future, they might. Swarm offers an epic bird's eye's view over landscapes of threedimensional photocollages that show a part of Europe after climate change.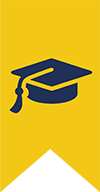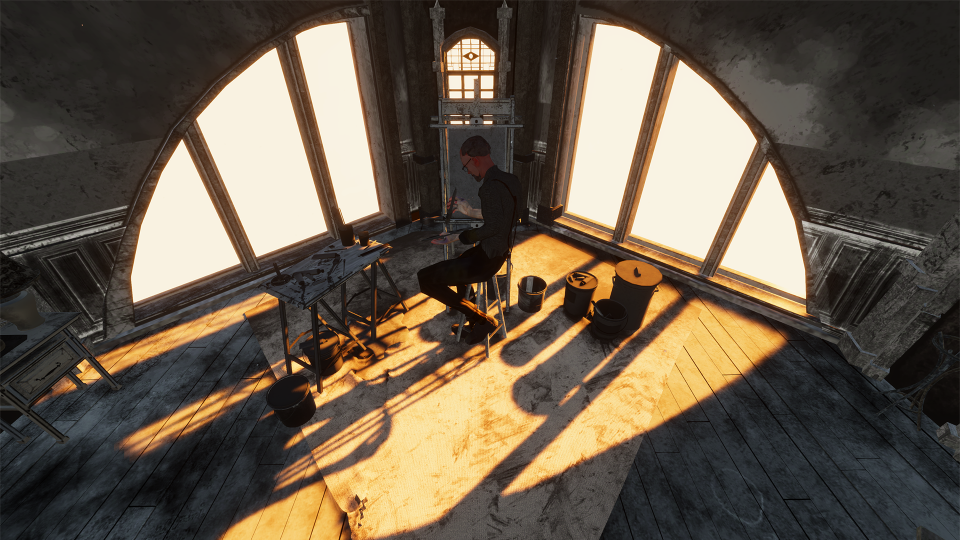 Synthesis
Am I good enough? Do I matter? Do I add anything to this world? All questions we are confronted with on a daily basis. People are always so busy worrying about their place in the world that they never wonder about what life can give them. Synthesis takes you into the world of Walter Gardner, an old painter who loses himself in the unending process of his next masterpiece. Only when he accepts his hopeless situation, can he look at the world through new eyes.