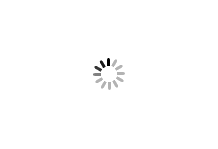 Dreaming of Electric Sheep - Creating Stories Natively in Virtual Reality
75 min. | Dialogue Language: English
On Tuesday 29 March 2022, we invite you to join us for a practice-based conversation with VR specialists, storytellers, and participants of the Kaboom+ VR Workshop revolving around the experience of creating stories IN Virtual Reality, rather than FOR Virtual Reality. Over three winter days in December 2021, a group of artists with diverse backgrounds (from animation, through directing operas to creating noise music) came together under the supervision of leading VR developers from all around the world to plant the seeds for the growth of modern VR-born myths consisting of avatars, mythical objects and improvised story blocks. Together, the participants and tutors not only looked for new myths, but also for the medium-specific ways in which those myths could exist in virtual reality. Join us if you want to see the results of the workshop and learn how to make such concepts as the presence design, interaction design, or character design operational in the process of creating works for Virtual Reality.
Guests:
Stanisław Liguzinski Kaboom+ curator
Daniël Ernst
Raphael Rodan
Deirdre Lyons-Butchko
This program is freely accessible.
Showtimes
Tuesday 29 March 2022
19:00 Bibliotheek Neude Theaterzaal
Recording of Robin's VR Monologue
Recording of Alexandra's VR Monologue
Recording of Jay-Cee's VR Monologue
Recording of Daniel's VR Monologue
Recording of Victorine's VR Monologue
Recording of Martina's VR Monologue
This program is presented in association with: