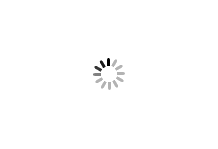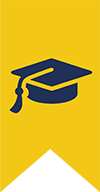 My Love Affair with Marriage
Director:
/
Signe Baumane
Country:
/
United States
Country:
/
Latvia
Country:
/
Luxembourg
Year: 2022
Dialogue Language:
/
English
Length: 110 min.
"Marriage is your destiny."
Latvian-born Signe Baumane's sophomore feature My Love Affair With Marriage is a semi-autobiographical tale of a young spirited woman, Zelma, whom we follow into adulthood. Growing up in Soviet-occupied Latvia in the 70s, Zelma is taught that, in order to be loved, she must conform to societal expectations. Her mum makes it crystal clear; as a woman you're expected to abide by three rules. 1: Be a virgin until you marry. 2: Choose and marry well. 3: Hold that marriage together whatever it takes. But the more the young girl tries to conform, the more the body resists.
Carving out her own path in life, Zelma realises that her education through eastern songs and folklore hasn't prepared her for encounters with the opposite sex. Baumane even goes as far as to depict young men as hungry wolves. (And let's be real, she's kinda right.) By some dubbed as a "biological musical thriller", My Love Affair With Marriage introduces a surprising character right from the start. A sentient and quirky neuron takes us through Zelma's conception and frequently returns throughout the film to explain the biology and brain psychology behind all the change and feelings the girl is going through.
After having debuted with Rocks in My Pockets in 2014, a brave film about battling with depression, Signe Baumane turns her eye towards female identity and rebellion. With her by-now familiar animation aesthetics, positioning 2D characters in detailed 3D backgrounds, the filmmaker tells a clever and meaningful story. A story not only about the legacy of growing up in a close-minded Soviet-Union, but also about how we deal with relationships, about the dynamics between men and women, about our own shortcomings and self-doubts as well as the oppressiveness of gender roles and societal conventions.
Showtimes
Sunday 26 March 2023
16:00 Slachtstraat Cinema 1
Saturday 01 April 2023
16:45 Eye Cinema 1