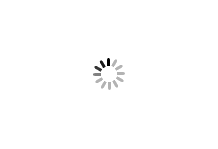 Cine-Concert: Money for Your Whale
What does animation sound like? Travel into the world of the band Money For Your Whale with improvised live music and interactive drawing by Sjaak Rood. Nothing is fixed in advance. Everything is created on the spot by the interaction between musicians and, in this unique case, a draftsman who also interacts with the whole process.
Animator and illustrator Sjaak Rood lets us hear what drawing sounds like. Not only do we see the image being created; the sounds he make also influences the performance. Singer and voice artist Han Buhrs delivers a mix of self-written lyrics in existing and invented languages. By adding rubbers, clothes pins, magnets and more to the strings, pianist Albert van Veenendaal creates a unique piano sound with a wide variety of timbres. Robert van Heumen adds dynamic electro-acoustic elements. Moreover, he captures all the sounds live, which he then manipulates and brings back into the performance. Money For Your Whale grants a total interaction of image, sound and text!
Money For Your Whale is:
Albert van Veenendaal - prepared piano
Robert van Heumen - laptop-instrument
Han Buhrs - vocals, text
Sjaak Rood - interactive drawing
Showtimes
Friday 31 March 2023
19:30 Eye Cinema 2