Your favorite animation festival is back! To make this LEGENDARY edition happen, Kaboom relies on your support. Want to become our hero?
What do you get in return?
1. Our legendary crew t-shirt
2. Free access to screenings *
3. Free access to our closing party
4. A fantastic experience, a whole new group of weird friends and unlimited gratefulness from the whole of the Kaboom team
* For each shift (duration varies between 5 to 7hrs) you'll get a ticket to a physical screening for free. If you work 4 shifts or more, you'll also get an online pass that gives you access to our online collection of all films in competition.
You can sign up if you click the button underneath!
Make sure you sign up before the 7th of March.
Unfortunately, we're not able to cover any travel or accommodation costs.
Questions? Contact us through volunteers@kaboomfestival.nl
Apply here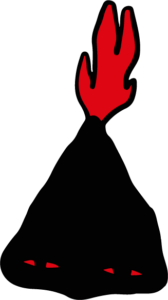 Catering bar & Crew
This team feeds the hungry mouths of our guests and crew. You'll make sure that everyone stays hydrated and nobody starves to death. You'll set the tables for lunch and dinner, check if everyone can have a comfortable break, clean up afterwards and help out at the bar during big events. Truly one of the most important tasks. Bar experience isn't necessary, but it's preferred.
Construction Team
Are you looking for a more physically active role? Then this might be your team! To transform the locations into this legendary festival, we are looking for some handy hands. You'll assist in building up and taking down all festival related materials. Anyone is welcome to join; as long as you're up for becoming a super hero!
Festival host and screening attendants
As festival host / screening attendant, you are in charge of providing the visitors and guests with the best experience. You are the face of Kaboom welcoming everyone to the screening room. Your main responsibility is to scan tickets and QR codes and assisting the audience in the room. You will also be assisting at special events in a variety of tasks.
Festival photographer
Are you going capture the best moments of our festival? Please send your portfolio to volunteers@kaboomfestival.nl. This function requires your own equipment
Festival videographer
Are you a passionate videographer who can shoot and edit some awesome videos? Please send your portfolio to volunteers@kaboomfestival.nl. This function requires your own equipment.
Flex team
If you are up for a variety of tasks, this function is calling you! As a member of the flex team, you will assist where it's needed. This function requires a valid drivers license.
Industry Day assistant (only in Utrecht)
We are looking for assistants during the Industry Days on Monday March 28th and Tuesday March 29th in Utrecht. From helping out with ticketing to welcoming our speakers: if you're up for a variety of tasks during these inspiring days for (young) professionals, this function might be it for you! It's important to have English communication skills for this team.
Information and guest desk
In this role you give our visitors and guests a warm welcome and provide them with relevant information throughout the festival. It's important to have English communication skills for this team.
VR assistant (only in Utrecht)
Are you a VR lover?
When you're part of this team, you make sure the visitors will get immersed in these awesome projects. You'll assist them with the gear and give them more information about the projects if needed. Are you ready to get immersed by yourself? You are not required to be a VR expert for this job; we will teach you everything you need to know!