Kaboom Internships: We are hiring!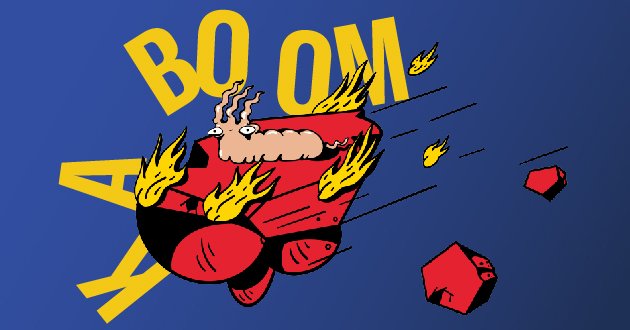 3 Kaboom Internships: 
Marketing Department – Program Department – Production Department 
Kaboom Animation Festival
Kaboom Animation Festival is the biggest animation festival in the Netherlands and presents the most daring, creative and innovative national and international films and projects during a festival for the general audience and industry professionals. In 2022, the festival takes place from 28 March till 3 April. We will start in Utrecht with an audience program and the Kaboom Industry Days; starting from Wednesday night, we will continue in Amsterdam. Part of the film program will also be available online. Doing an internship at Kaboom is fun and instructive. You'll be a part of the team, will have your own projects and will benefit from good supervision that helps you to carry out your tasks and learn a lot. More information on Kaboom can be found here: https://kaboomfestival.nl. 
To support the organization in the period in which we prepare the festival, we are looking for three interns. Depending on your learning goals, we offer the following three positions:
(Online) marketing & communication: during this internship you will reach existing and new audiences. Not everyone knows how great Kaboom is (yet); during this internship you will work on increasing our visibility, welcoming (online) visitors, helping them navigate our program, and assisting them with questions;
Program: during this internship you'll work on the film program, the expanded animation program and the side programming. You'll maintain our program database, work on collecting the necessary film prints, communicate with makers on the screenings of their films, collect information for the website and the program schedule and will support the production of the various screenings and events;

Production & organizational management: this is a practical internship in which you will be helping to run the festival production smoothly. From having things run well in the office, to charting the accessibility of the various locations, making production plans, working on the decoration of the venues, creating plans and schedules, organizing catering, building and moving things around.

 
Team & division of tasks
Team Kaboom is lean and mean. Next to the artistic and business directors, there are heads for the program, industry, marketing and communication, technical production, and production departments. In the period preceding the festival, these departments are expanded with part-timers and interns. During the festival, around 90 volunteers help to make everything run smoothly. 
Who are we looking for
At Kaboom we love to work with animation fans, enthusiasts, nerds, weirdos, film lovers, gamers, festivalgoers, loners and showboats. Everyone can be Kaboom! Experience is not required, but enthusiasm is. We are mostly looking for people who are willing to learn and look forward to getting things done and gaining experience. The festival language is English, so sufficient working knowledge of the language is a must.  
Practical information
The internships run from halfway through December 2021 till halfway through April 2022. We are looking for people who are available for an average of three days a week, but we can also see whether we can work something out if your availability is slightly different. We have an office in Amsterdam and a desk in Utrecht where you can work at times. Because of the current measures we are assuming you will work 50% from home. A monthly internship compensation of € 150 is available. You will be assigned a fixed internship supervisor. If your studies require you to do research or write a report, then we can discuss the possibilities for this. 
Contact
To apply, send us a letter of application and a CV before 28 November. State clearly why you would like to do an internship with us and which internship position you would prefer. For additional information and questions please contact Annabet Langkamp, annabet@kaboomfestival.nl.