Overview Kaboom Animation Festival 2021
It is a wrap! Kaboom 2021 is really over, and we are happy to say that animation in the Netherlands has more fans than ever!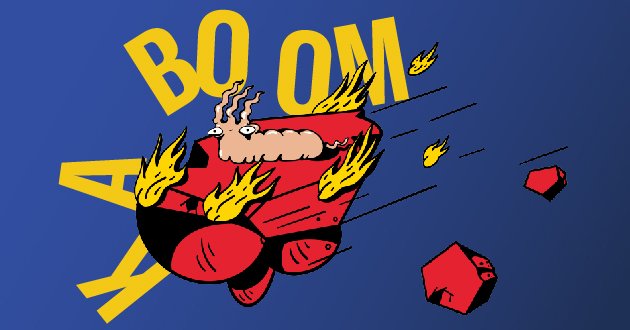 We look back at the second edition of the Kaboom Animation Festival with a feeling of pride and happiness. This was a unique edition since it was presented mostly online. We were happy to offer the audience 333 animated shorts and features, several masterclasses, workshops, AR exhibitions, drawing sessions and a feeling of community. Among the festival highlights are an online projection of 16 mm animation, a panel about female pleasure: Women Watching Porn, an Improv Orchestra workshop, and a somewhat melancholic edition of Midnight Madness.
An additional immersive program consisted of a competition for VR projects, an exhibition of AR self-portraits by established and upcoming female animators in the streets of Utrecht and Amsterdam, multiple zoom sessions in which our visitors played game Among Us and a location-based AR project of 40 students of the Willem de Kooning Academie. Inspiring talks touched the subject of Deep-Fake, (therapeutic or damaging?) and future of the VR.
The Kaboom Industry Days
With the growth of the Dutch animation industry, we see a growing role for our Kaboom Industry Days. In collaboration with HKU, NAPA and SEE NL we organized a discussion about this. Our Industry Days were full of presentations of renowned international animation programs, schools and studios and offered workshops on the international strategy for the Dutch animation industry and on collaboration between Dutch MBO and HBO schools. The Young Professionals Day an in-depth insight into the industry and put a spotlight on Dutch animation talent.
The first estimates of visitor numbers show a growing potential for animation among the young and adult audience. We reached more than 30.000 views on our platform, by at least 1.800 unique viewers, and had over 550 industry accreditations!
These results give us a lot of energy to plan our next edition. The 2021 online edition opened our festival to the whole world and we are hoping to hold on to this online presence in a hybrid set-up in the future. The next Kaboom Animation Festival will take place in spring 2022 in Utrecht, Amsterdam and online. Until then: keep calm and watch animation.
Filmmakers Talk with Theodore Ushev about "Physics of Sorrow"
Filmmaker talk with director Shoko Hara about " Just a guy"
Kaboom ft Animated Women: an AR exhibition
Britt Raes draws pets with their owners
Filmmaker Talk with Kirty Atkins – Mosley