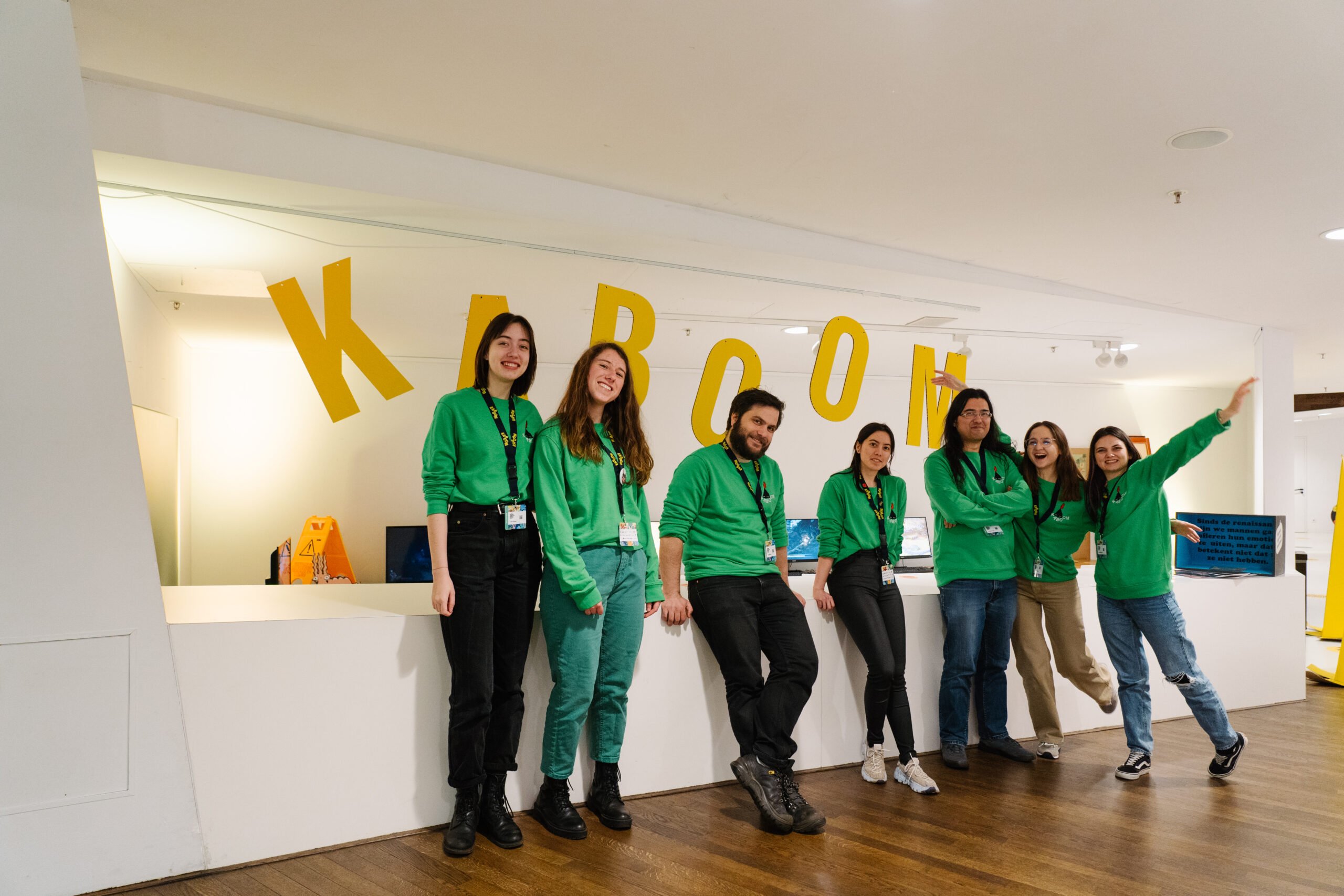 We are hiring an executive producer!
Kaboom Animation Festival 
Kaboom Animation Festival presents the most daring, creative and innovative international animation  in a mind-blowing festival from 24th March to 2nd April 2023 in Utrecht, Amsterdam and online. Besides film, we offer an Expanded Animation program, in which the boundaries of animation are explored. Kaboom Animation Festival is a platform for sharing stories in animation. By selecting previously unheard voices and untold stories and facilitating encounters between the makers and our audience, we stimulate creativity and feed exchange and tolerance. Our team consists of all kinds of different people who love animation: everyone suits Kaboom!  
Executive Producer 
To help us prepare the upcoming edition of the festival, we are looking for an experienced Executive Producer. 
Team & Tasks 
Kaboom's production team is close-knit and well attuned to each other. You will work together with a head of production, a program producer, a ticketing & helpdesk coordinator, a volunteer coordinator, a hospitality producer and a production intern, almost all experienced Kaboomers. During the festival, the team is supplemented with location managers and about 80 volunteers. The tasks you will work on are: 
Special Events: taking care of the executive production of special events, including opening night, award ceremony and premieres; production of timetables, special content, invitations, catering;

 

Logistics: making plans for transport, delivery, catering, decoration and signage and taking care of communicating this planning internally and externally; 

 

Location production: applying for permits, contact with location holders, preparing location managers' work;

 

Volunteers: mapping voluntary jobs, setting up recruitment & selection, inventory of catering in preparation for the arrival of the volunteer coordinator;

 

Decoration & signage: production of decoration and signage, hiring furniture, supporting set construction and execution;

 

Hospitality: preparing for the arrival of hospitality producer, inventory of hotel rooms, booking flights;

 
Who fits us? 
Everyone! We welcome everyone who wants to organize a festival with us that excludes no one and is attractive to people from all walks of life. We are an organization in which employees can be themselves and feel safe. In order to be able to perform the tasks as an Executive Producer properly, it is important that you: 
Speak and write both Dutch and English;

 

Work in a structured manner (Excel loves you!);

 

Are good at communicating within the organization and with the partners;

 

Work independently;

 

Like solving problems;

 

Are experienced in organizing (film)festivals or other events.

 
Furthermore, it would be nice if you have a driver's license and experience with working in database Filmchief. 
Practical information 
We assume a collaboration with a freelancer, but remuneration via a pay-roller is also an option. The job starts in December (sooner if you are available) and then slowly builds up towards the festival. The total job if for around 45 days, most of them in February and March. The fee will be based on age and experience, but we aim to find someone available for around €180 per day, excluding VAT.  We have an office in Amsterdam and a desk in Utrecht that you could work at; working partly from home is an option. 
Contact 
If you would like to organize this fantastic festival with us, we would like to receive an email (no later than 13 November 2022) in which you explain why this appeals to you and add an overview of your work experience so far. For information, please contact business director Annabet Langkamp, annabet@kaboomfestival.nl.