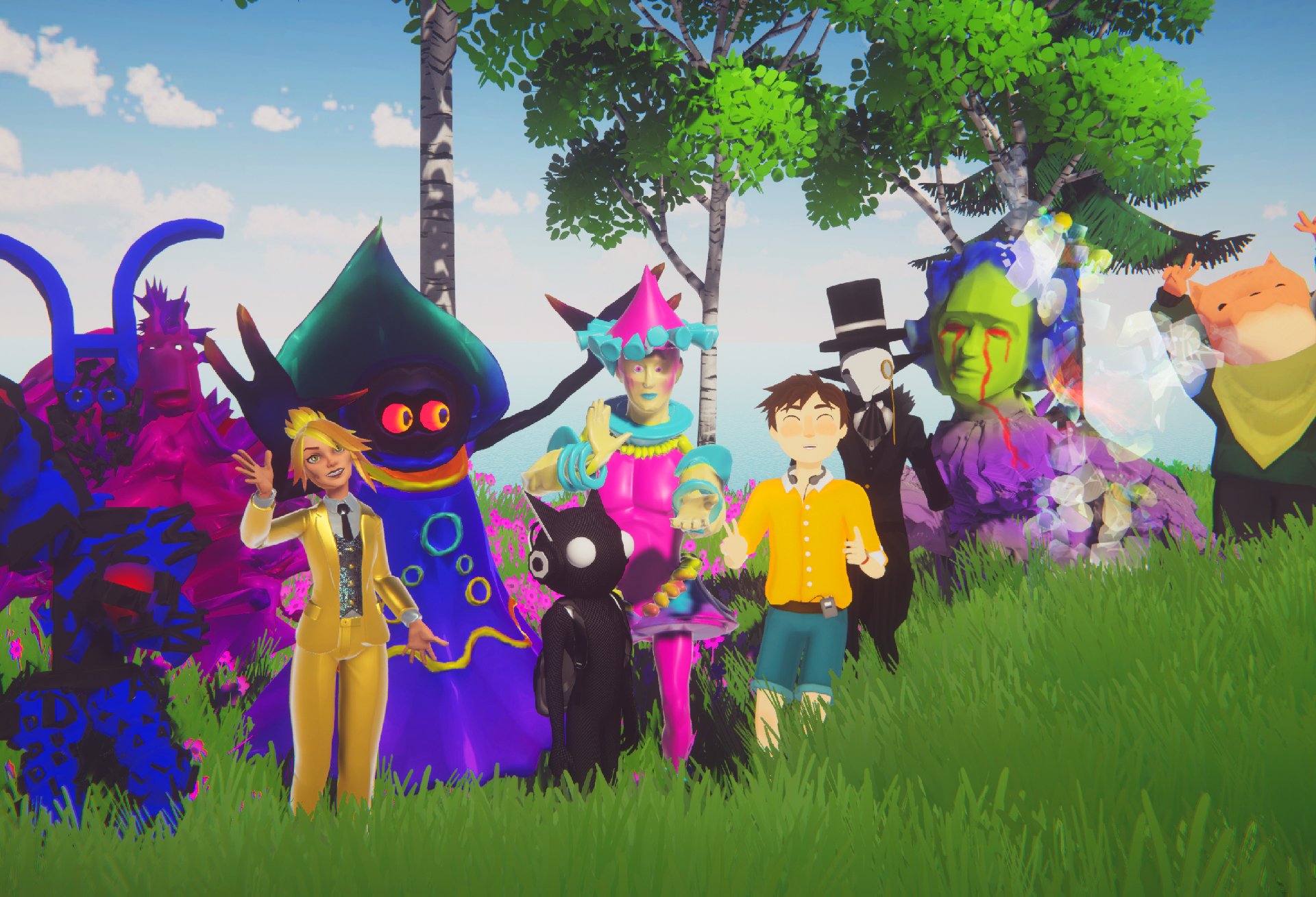 The world-building VR workshop
CALL FOR APPLICATIONS
In the beginning, there was the… World! 
The world-building VR Metaverse workshop (Kaboom Animation Festival & Imagine Film Festival)
What? A 3-weekend workshop in VR
Dates: 9-11, 23-25 September and 2-4 December 2022 (three weekends for the full workshop)
Have you ever dreamed about calling an entire world into existence? To conjure plants, creatures, infrastructures and ecosystems in a god-like gesture with your own hands? With the emergence of Virtual Reality and metaverse environments, this desire does not need to remain constrained to imagination alone. Between four organizations heavily invested in the speculative power of the stories – Kaboom Animation Festival, Imagine Film Festival, WeMakeVR (Avinash Changa), M31 (Robin Coops) – we are putting together a unique hands-on VR world-building workshop which will help your wildest ideas grow into planets. 
With the aid of the XR developers, acclaimed makers, philosophers, scientists, and worldbuilders, over 3 weekends between September and December 2022, you will get a chance to learn necessary skills, collaborate, design and realize the world-building projects, which will have a guaranteed presence at Imagine (Autumn 2022) and Kaboom (Spring 2023) festivals. We seek to employ VR-native tools of the NEOS Metaverse in the prolific practice of speculative world-building, which originates in fantastic fiction. To maximize the impact of the workshop, we align our efforts with the production cycle of one of the most interesting VR works that are currently in development in the Netherlands – The Saga of Sage by Avinash Changa, and Robin Coops. Together, we want to deliver a state-of-the-art learning experience, which connects socially relevant reflection, concern with the professionalisation of the makers, and the increasing prolific ecosystem of the Metaverse. Among other things we will focus on:
Exploring the principles of world-building
Mastering the creative tools of NEOS
Presence design
Practices of co-creation
Creating hybrid XR experiences
Curated by: Stanisław Liguzinski
Price: €250
Location: Amsterdam or Utrecht
Names of the tutors, mentors and guest speakers will be gradually revealed in the next couple of weeks. The first two are our partners, the creative duo behind the Saga of Sage:
Avinash Changa – a VR maker, director, international speaker and consultant on immersive creations. He is the founder of the award-winning studio WeMakeVR.
Robin Coops – a multidisciplinary artist and the artistic leader of the M31 Foundation.
Who are we looking for?
To create a focused hands-on experience, we will accept six participants who will compose an XR world-building crew together. We look for people with diverse backgrounds, coming from any artistic, technological, scientific or philosophic fields, who have already found an affinity with immersive media or feel that Virtual and Mixed Reality might be the next frontier for them to conquer.
IF YOU WOULD LIKE TO PARTICIPATE PLEASE FILL IN THIS FORM. THERE ARE LIMITED SPOTS TO ENSURE YOU WILL GET THE MOST OUT OF THE WORKSHOP.
THE DEADLINE OF THE REGISTRATION IS THE 17TH OF JULY. THE SELECTED CANDIDATES WILL BE INFORMED ON THE 1ST OF AUGUST.
Any questions? Don't hesitate to get in touch with us!
Powered by: Prins Bernard Cultuur Fonds