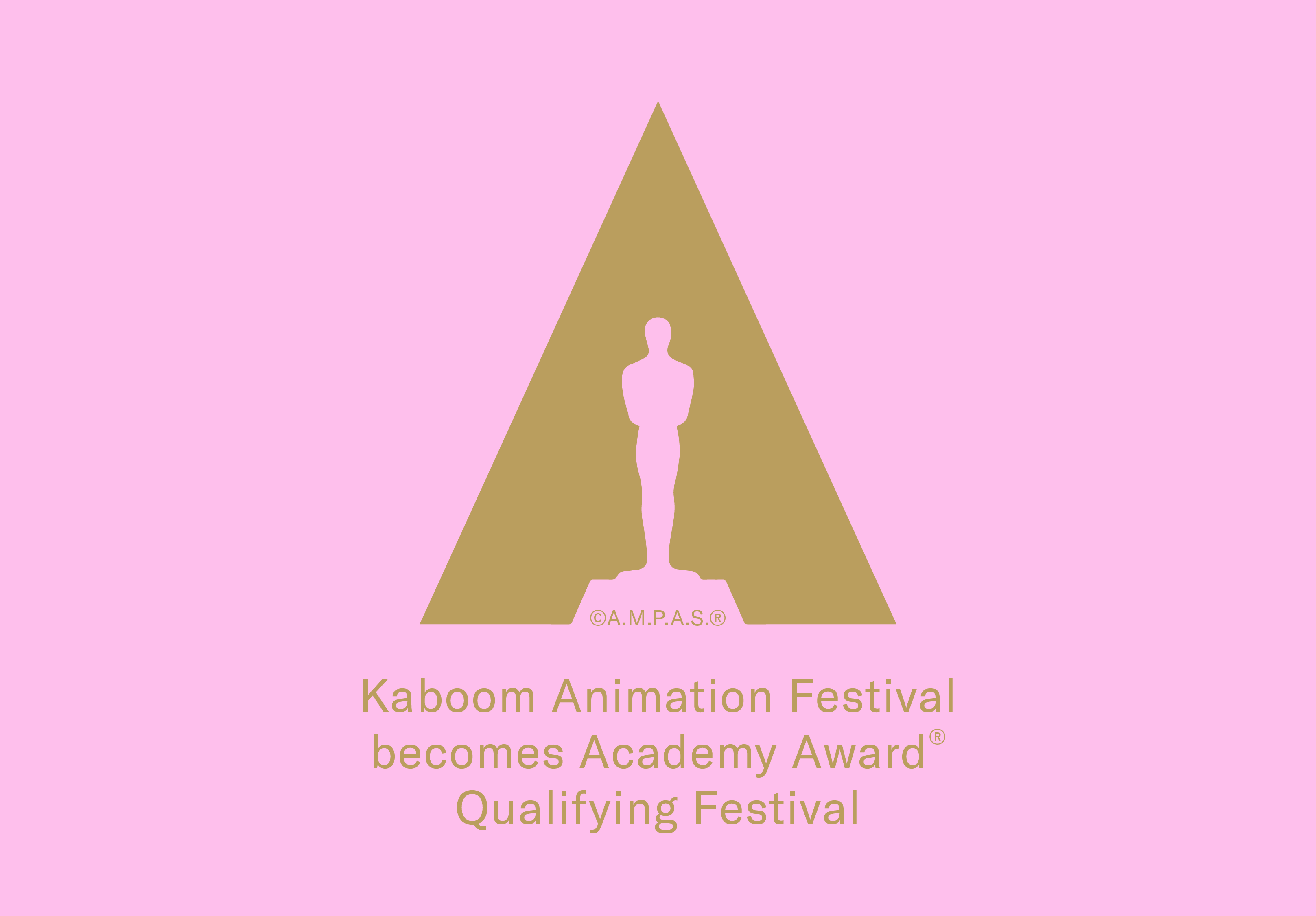 ACADEMY AWARD® Qualifying festival
💥📣With a lot of excitement we announce that Kaboom is now an ACADEMY AWARD® Qualifying Festival.

Which means that the winners of the Official Kaboom Competition, in the categories Best Short Film and Best Dutch Professional Short, are automatically eligible to enter the ACADEMY AWARD® Short Film competition.

This is an important recognition because every year these two winning films will get the chance to be qualified for an OSCAR®.
We are so excited and proud of this news!
Statement by Aneta Ozorek, Artistic Director of the festival: "We are honoured and excited to join this prestigious list of OSCAR® qualifying festivals. This isn't just about recognition of the artistic profile of the festival program and the teamwork of our fantastic crew, but also about appreciation for the great development of the animation industry in the Netherlands this last decade. The fact that each year there will be at least one Dutch animation short with a chance to win an OSCAR® is a well deserved prize for all the hard work and talent of Dutch animation community."