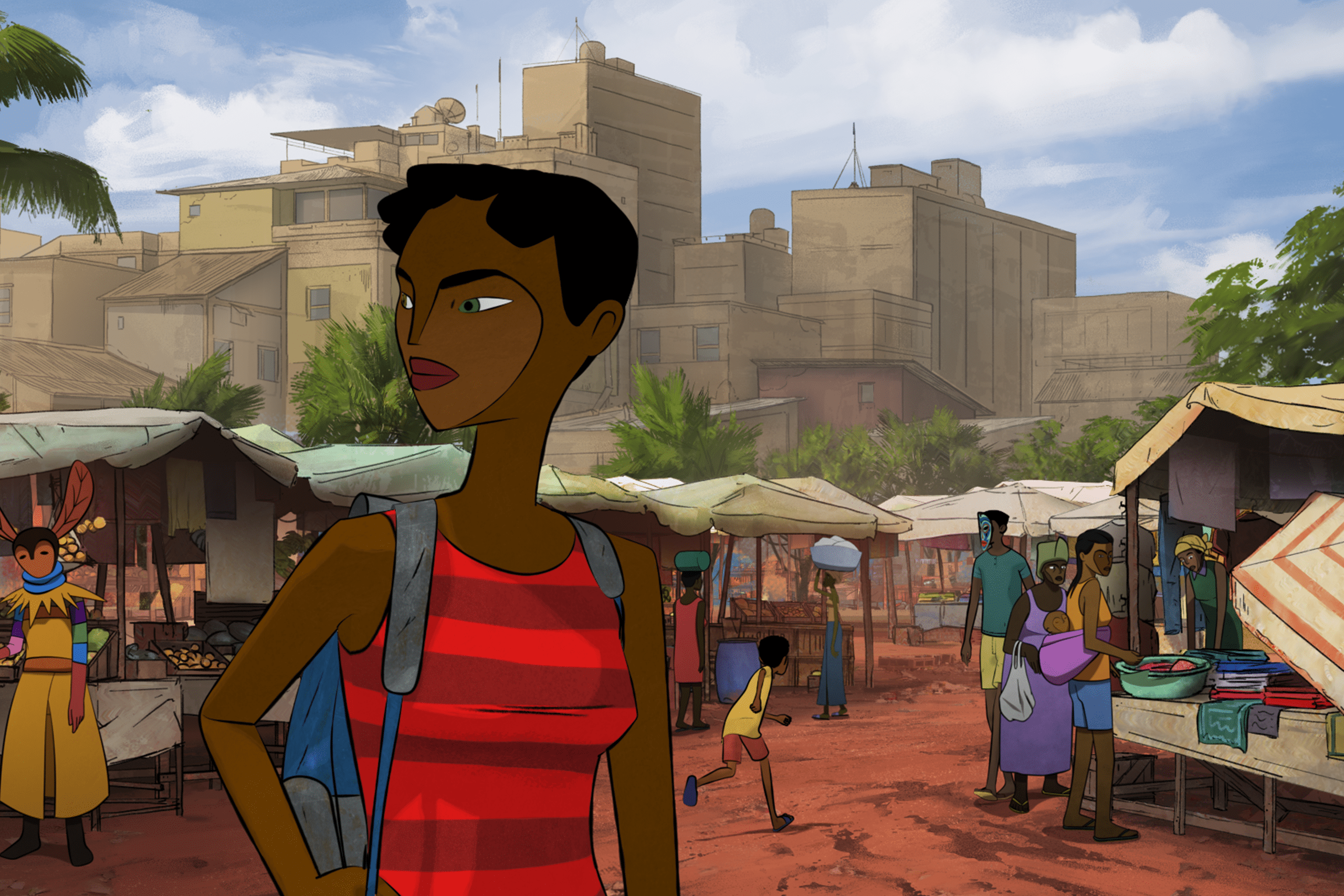 ANNOUNCEMENT: OPENING FILM FESTIVAL
🎬 We are proud to annouce that the Kaboom Animation Festival 2023 opening film is…🎬
"NAYOLA" directed by José Miguel Ribeiro 💛
Angola. Three generations of women in a 25-year-long civil war: Lelena (the grandmother), Nayola (the daughter) and Yara (the granddaughter). Past and present interlace. Nayola goes in search of her missing husband at the height of the war. Decades later, the country is finally at peace but Nayola has not returned. Yara has become a rebellious teenager and a subversive rap singer. Lelena tries to contain her for fear of the police coming to arrest her. One night, a masked intruder breaks into their house, armed with a machete. An encounter like nothing they could have imagined.
On Thursday, the 30th of March at 21:00, in EYE, our first screening in Amsterdam will take place. And as a special incentive for you to attend, we are happy to announce that director Ribeiro will be in attendance. Come and meet the creative genius behind Nayola!
In case you miss the first one, we've got a safety net ready for you: Nayola will be screened as part of our festival in the Melkweg Cinema on Saturday, April 1st at 21:00 as well.
For those of you who are always eager to learn some more, the ones whose friends count on for interesting facts, here's the interview with the Nayola dir. Ribeiro. We invite you to understand the process behind this film's creation and then awe everyone with your insights.
See our complete program for more info and keep an eye on our socials – tickets are available starting March 1st!
Check out the trailer here 👀
✨REVIEWS AND QUOTES ✨
"From the outset I wanted to explore a very expressionistic style based on my experiences in Angola, where you feel a presence of intense colors, such as the red earth, or the blood-red sunsets and the powerful aromas."
– José Miguel Ribeiro, the director, in VARIETY
"Stunning feature animation debut depicts the horror of war from a female perspective"
"Beyond its arresting historical reconstruction set to the rhythm of the conflicts of the past and the night raids of the closer present […] the film is most striking for its highly developed artistic sensibility."
"It is a deep, dense film full of symbols in a mixture of cultures, rhythms, and stories of Angola."