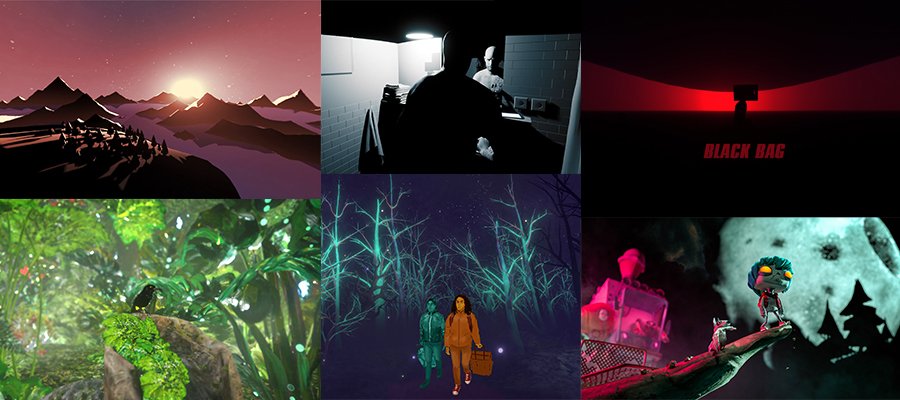 KABOOM + 3- DAY VR WORKSHOP
Dreaming of Electric Sheeps: New Myths for Virtual Realities
What? A 3-day workshop in DIY VR myth-making, object modelling, avatar design, and virtual improv.
When? 10, 11, 12 December 2021
Kaboom Festival 2022 will be about Myths & Fairy tales. For this reason we are organizing a: 
3-day workshop in DIY VR myth-making,
object modelling, avatar design, and virtual improv
In our workshop, each participant will be challenged to design his own morpheme of a modern myth,
comprising of the mythical object (with all its potential uses, and sensory, tactile and aesthetic richness),
an avatar, and a mode of interaction between those two (through embodiment and improvisation). Together
we will not only look for new myths, but also for the medium-specific way in which those myths can exist in virtual reality
The 3-day will include the following work shops:
Learn how to design a Myth
Designing assets in VR (Tilt Brush and/or Quill)
Creating your own Avatars
VR Chat 
Daily guest Lecture: by VR experts
The VR Experts are:
Deirdre V. Lyons – an actress and producer, has been in over 75 film and theatrical productions. Her Virtual Reality experience began with "The Willows" and "Freakin' Weekend." In 2019 she joined the ensemble cast of The Under Presents, and then played Prospera in a Shakespearean production from the same studio, Tender Claws. Deirdre was also a performer in Finding Pandora X by Double Eye Studios. She then pivoted to producing as a founding member of Ferryman Collective, currently working on creating live VR immersive experiences, she produced and performed in PARA and Krampusnacht, a finalist in the PGA Innovation Award, as well as The Severance Theory: Welcome to Respite which world premiered at the Tribeca Film Festival in 2021 and was nominated for the Grand Jury Prize for Best VR Immersive Work at Venice Biennale in 2021 before continuing on to the Kaohsiung Film Festival and the Raindance Film Festival
Joe Hunting a filmmaker from the UK focused on directing documentary works entirely inside VRChat using cinematic virtual cameras, creating poetic films that blend reality and fiction through joyful immersive worlds.
Daniel Ernst creator of The Great Orator. a Dutch interactive illustrator. After working in the gaming industry for several years, he decided to devote himself to Virtual Reality projects. His productions, including The Shoebox Diorama, have been shown worldwide.
Raphael Rodan A Storyteller. Raphael is an award-winning theatre maker and Storyteller. He graduated in 2008 from the School of Speech and Drama in Harduf in his country of birth Israel. He continued his actor training at the Actors Temple in London. He worked in Israel as a theatre director for Arab and Jewish young actors, using theatre as a bridge for communication. Since his move to Europe, he runs storytelling workshops and performs all over the continent. In 2018, Together with Sahand Sahebdivani, he became the Artistic Director of the Amsterdam Storytelling Festival.
Sngmoo Lee maker of Scarecrow VR – a VR immersive theatre piece that converges gaming, haptic, dance, and painting and invites you to enter a surreal, Sisyphean world. an Immersive Storyteller & Filmmaker/ Creator of "Scarecrow" and "Rain Fruits." Director of Art and Technology Lab, Korea National University of Arts.
Fabito Rychter Creator of Lavrythos – the experience places you at the heart of the labyrinth of Crete to tell you the story of the unlikely relationship between the Minotaur and his next meal: a girl named Cora. a TV writer for over 15 years, has over 40 written sitcom episodes, 7 years of experience writing skits, as well as shorts and plays. He has partnered with Amir Admoni on the award-winning short films Linear and Gravity and the Mario, a Marionete series.
Curated by: Stanisław Liguziński
Regular Price: € 200
Students and Schools: € 100
Location: Amsterdam or Utrecht
Powered by: Prins Bernard Cultuur Fonds
IF YOU WOULD LIKE TO PARTICIPATE PLEASE FILL IN THIS FORM. 
THERE ARE LIMITED SPOTS TO ENSURE YOU WILL THE MOST OUT OF THE WORKSHOP.
THE DEADLINE OF THE REGISTRATION IS THE 5TH OF DECEMBER
THE SELECTED CANDIDATES WILL BE INFORMED ON THE 6th of DECEMBER
Any questions? Don't hesitate to get in touch with us!