Industry Days: don't miss out on….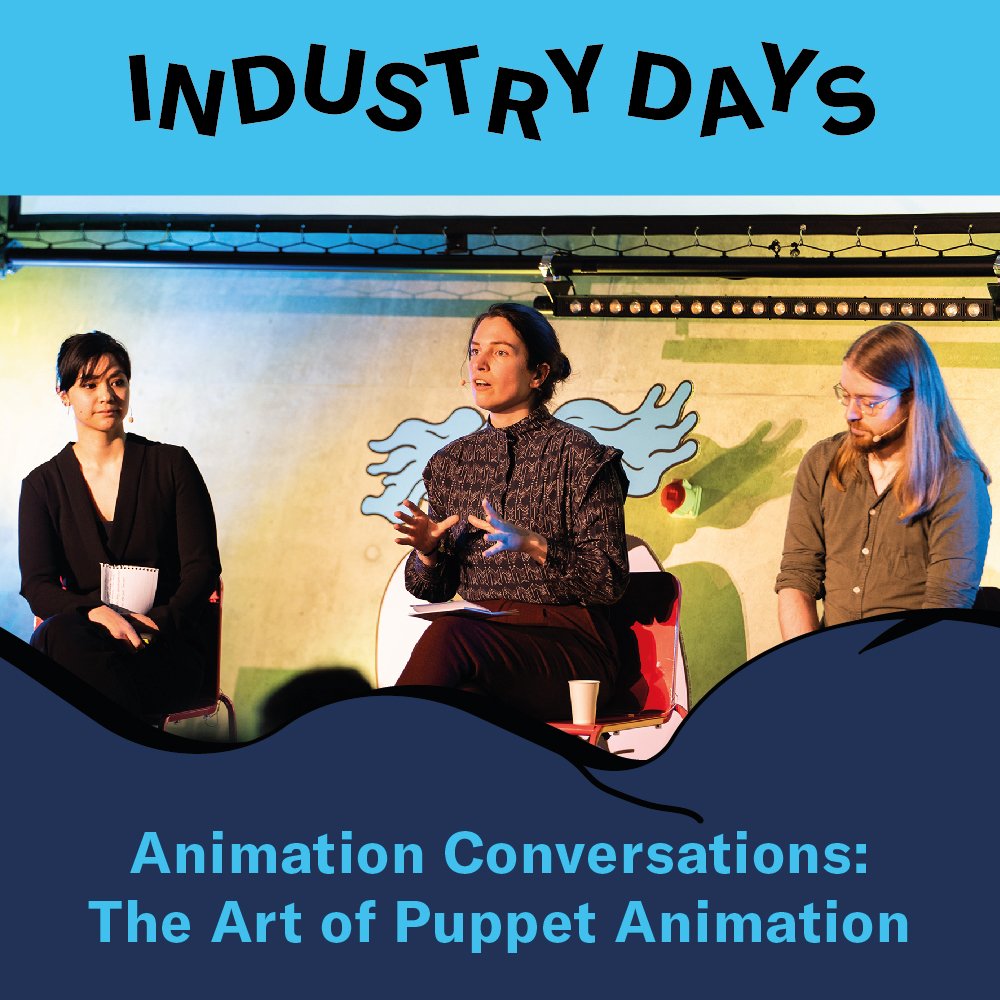 On the 28th and the 29th of March, we are happy to host the Kaboom Industry Days – the ultimate deep dive into the endless ocean of animation for professionals in the field. And, as always, we've got some exciting events in store for you!
On the 28th we give you Animation Conversations – The Art of Puppet Animation. Coming together to discuss their inspirations, styles, their differences, and similarities are Joseph Wallace and Jamie Caliri. Both are experienced animation directors and have worked on acclaimed animated music videos, shorts and feature sequences.
Joseph Wallace is a widely acclaimed BAFTA Cyrmu nominated animation director, writer and producer. His latest short film 'Salvation Has No Name' features in our International Competition.
Jamie Caliri's works include the sweeping end titles for 'Lemony Snicket's A Series of Unfortunate Events' and puppet animation sequences for 'The Little Prince' as well as being the creator of the stop motion software Dragonframe.
In partnership with: Dutch Academy For Film & Netherlands Audiovisual Producers Alliance (NAPA)
Is putting a yearbook together outdated? Categorically no! And certainly not when it concerns the most exciting and interesting Dutch animation! This yearbook presentation offers an overview of some of the key animation projects that have been realised in the Netherlands in the past year. The guest speakers connected to these projects will enlighten you on what it took to create these projects, from their first ideas to releases.
Come and enter the world of Two Little Toddlers, The Miracle, and Kunu through the eyes of Alex Dowding (animation producer), Nienke Deutz (director), and Onias Landveld (storyteller), respectively.
Moderator: Roloff de Jeu